EDUCATION
Let us share with some cannabis knowledge
WE CAN HELP!
Not sure of what you are looking for or having questions before buying.  Send us a message and we will be happy to help!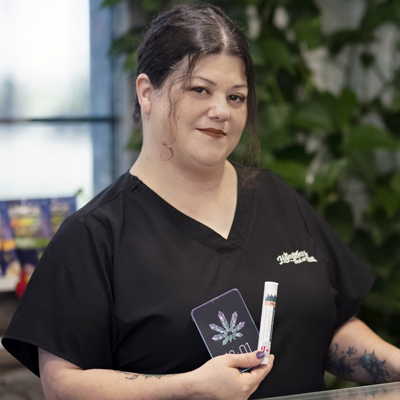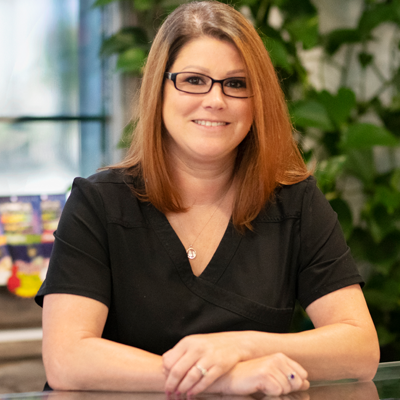 WHAT'S THE DIFFERENCE BETWEEN INDICA AND SATIVA?
Really the answer to this cannabis frequently asked question has more to do with how the plant looks when it grows. Traditionally the saying goes "Indica in da couch" meaning Indica strains produce a more relaxed experience whereas Sativa will be more energetic. Remember, there are degrees to this which makes it more complicated and a reason why it is a cannabis frequently asked question. Some indica's won't be sleepy but focused and calm. Conversely, some sativa's will be spacey and anxiety-relieving. However, this is not fool-proof. In reality, an Indica is a plant that grew short, stalky, and with broad leaves and a Sativa will have been long, lanky, and with slim leaves. Make sure to talk with your budtender to pinpoint a strain with specific experiences.
WHAT IS A "BUDTENDER"?
A budtender is a dispensary employee who assists customers and handles transactions. The budtender works closely with customers to select the best cannabis products for their needs. Among other things, the budtender asks questions about the customer's requirements, answers questions about cannabis, explains qualities of the different strains, and makes recommendations.
HOW MUCH DOES THC MATTER?
This is a great cannabis frequently asked question that is a big focal point of the industry. Unfortunately- high numbers are still widely sought after and that puts pressure on growers to make a choice. So what should you look for? The buds themselves. Nice fully developed red hairs, big crystals that are visible, and a good density of nug are all great indicators. We always recommend taking budtender favorites into consideration. They are used to answering this cannabis frequently asked question. Not only will they know what to look for but will be able to tell you if any looks were deceiving. 
WHAT IS THE DIFFERENCE BETWEEN THC AND CBD?
THC (tetrahydrocannabinol) and CBD (cannabidiol) are two cannabinoids or chemicals processed from the cannabis flower or bud, but they have different effects on the body. THC contains psychoactive ingredients that affect the brain and produce a high. On the other hand, CBD has no psychoactive ingredients but produces a relaxing, full-body experience. Sativa cannabis strains contain more THC than CBD, and indica strains contain more CBD than THC. Hemp is a variety of cannabis that contains nearly all CBD and virtually no THC.
Also, THC and CBD are used for different medical conditions. Cannabis with high levels of THC treats conditions such as migraines and nausea and stimulates a patients appetite and energy level. On the other hand, cannabis with high levels of CBD treats conditions such as insomnia, PTSD, epilepsy and so on.
WHAT'S THE DIFFERENCE BETWEEN SMOKING, EDIBLES, AND TINCTURES?
One of the most cannabis frequently asked questions we are asked is how do you compare mediums? The biggest noticeable difference is the amount of time before each medium takes effect. When smoking you can feel the effects right away as THC is easily absorbed in the lungs. With edibles, THC must be digested before any effect and that can take anywhere from 30 minutes to 2 hours. With tinctures, which are cannabinoids suspended in oil, your body has an easier time processing oil and liquids take much less time to digest so think closer to 15 minutes before noticing an effect. Don't forget about dosing! When smoking, it's very hard to achieve an exact amount of THC or CBD and those will fluctuate between strains and growers. While effects may be instant, they are less predictable. Edibles and tinctures make it easy to get exact doses. Say you need only 2.5mg of THC to help you sleep without any other side effects- this is much easier to determine in edible or tincture form.
WHAT'S THE BEST WAY TO STORE DIFFERENT FORMS OF MARIJUANA?
Flower/bud: Store in a glass jar with a lid, and in a cool, dry place. Don't refrigerate; Temperature and humidity shifts could encourage mold. Don't freeze, either; it could make the tiny trichomes containing pot's active ingredients fall off.
Gummies and other candies: Put in an airtight container in a cool, dark place. Follow label instructions — some brands suggest refrigerating.
Baked goods: Wrap first in waxed paper or aluminum foil, then store in a container with a tight-fitting lid, in the refrigerator or freezer.
Cartridges: Cannabis oil cartridges for vape pens should be stored in a cool, dry, dark place.
Tinctures: Place in a glass bottle in the refrigerator or freezer for long-term storage. For the short term: a cool, dry, dark place.
In ALL cases, mark carefully and noticeably so unsuspecting adults don't mistake the item. And store in places that are out of reach for children, even if they are rarely in your home.
HOW FAST WILL IF FEEL THE EFFECTS?
Within minutes if you vape, smoke a joint or use some sort of a pipe. Sublingual products (those you put under your tongue), such as drops of a cannabis tincture or cannabis-infused strips, may start to work within 15 minutes, too, according to users and manufacturers. For edibles and capsules, it may take a half-hour to four hours. Topicals — lotions, balms and oils — may act quickly, while transdermal patches can take an hour or more to be effective.