Are you on the hunt for top-quality, reliable, and effective Broken Arrow cannabis products? Look no further! Hamiltons Bud and Bloom is the ultimate destination for all your cannabis needs. Our brand is synonymous with excellence, offering a wide range of premium cannabis products that cater to various preferences and needs.
Captivate Your Senses with Our Unparalleled Quality and Assortment
Discover an extensive selection of top-tier Broken Arrow cannabis products, expertly crafted to deliver unmatched purity, potency, and satisfaction.

Exceptional Quality
At Hamiltons Bud and Bloom, we take pride in providing the highest quality Broken Arrow cannabis products. Our team of experts carefully selects each strain, ensuring only the best of the best make it to our shelves. We adhere to strict quality control measures to guarantee the purity, potency, and safety of our products.
Our extensive assortment of Broken Arrow cannabis products caters to a diverse range of preferences and requirements. We delve into each product type, highlighting their unique benefits and to help you make informed choices based on your needs.
Flowers: Classic and Versatile
Cannabis flowers are the most traditional and popular form of consumption, offering a natural and versatile experience. Our premium flowers come in a wide array of strains, including sativas, indicas, and hybrids. Each strain possesses distinct flavor profiles, aromas, and effects, allowing you to customize your experience based on your preferences. Enjoy our cannabis flowers by smoking or vaporizing, depending on your desired intensity and taste.
Concentrates: Potent and Pure
For those seeking a more potent and concentrated cannabis experience, our range of concentrates offers the perfect solution. These products are meticulously extracted to preserve the plant's essential cannabinoids and terpenes, providing a pure and powerful experience. Our selection of concentrates includes shatter, wax, and live resin, among others. Concentrates can be consumed through dabbing, vaporizing, or as an addition to your favorite flower.
Edibles: Delicious and Discreet
Cannabis edibles offer a discreet and enjoyable alternative to smoking or vaping, with a wide array of delicious options to choose from. Our edibles range from mouthwatering gummies and chocolates to savory snacks and beverages, ensuring there's something for every palate. Edibles provide a longer-lasting and more consistent effect compared to other consumption methods, making them an ideal choice for those seeking a controlled and sustained experience.
Topicals: Targeted and Therapeutic
Our topical Broken Arrow cannabis products provide a targeted approach to cannabis consumption, focusing on localized relief and therapeutic benefits. These products, including creams, balms, and salves, are infused with cannabis extracts and applied directly to the skin. Topicals are perfect for those seeking relief from muscle aches, joint pain, or skin irritations, without the psychoactive effects often associated with other consumption methods.
Tinctures: Precise and Customizable
Cannabis tinctures are a versatile and precise consumption method, allowing you to easily control and customize your dosage. Our high-quality tinctures come in a range of potencies and flavors, providing a simple and discreet option for cannabis consumption. Tinctures can be consumed sublingually or added to your favorite food or beverage, making them an excellent choice for those seeking a flexible and adaptable cannabis experience.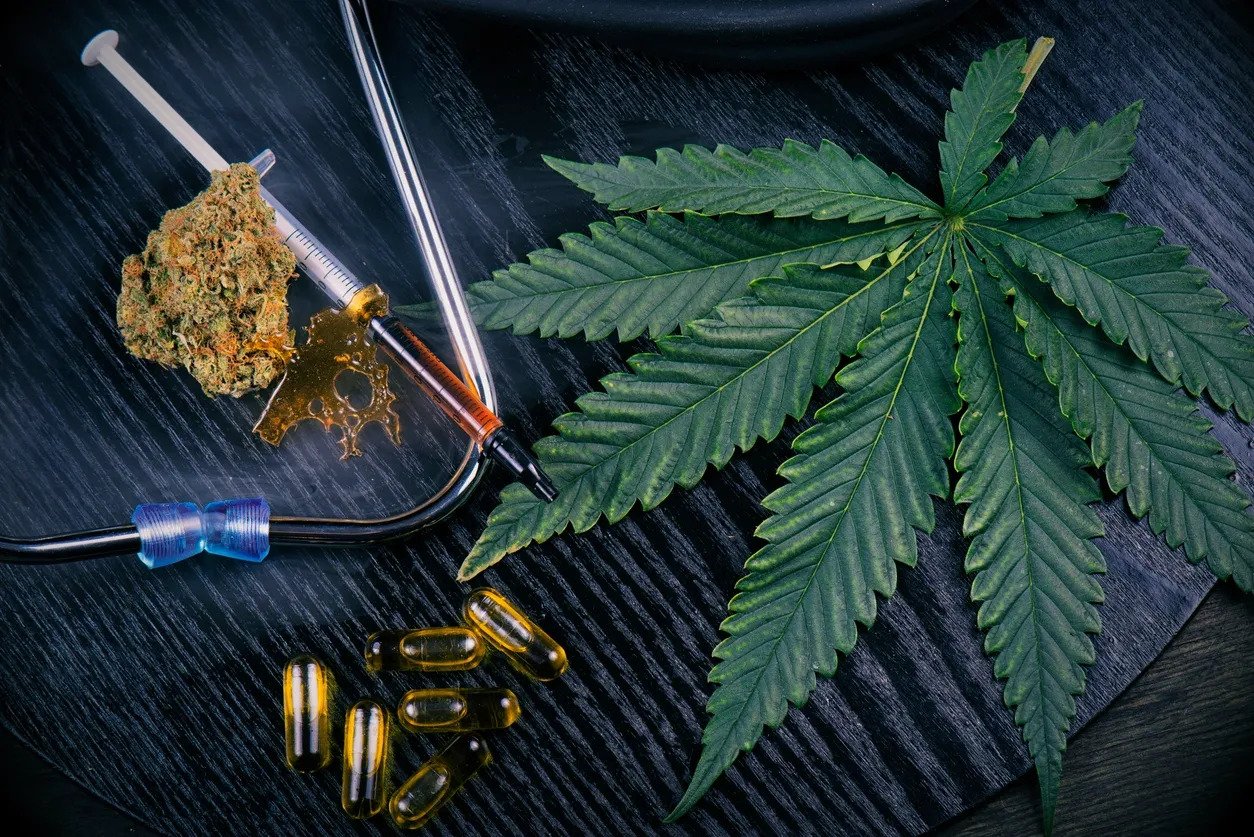 Spark Your Interest with Our Unique Offerings
Explore our diverse array of curated strains and exclusive Hamiltons Bud and Bloom creations, designed to elevate your cannabis experience to new heights.
Curated Strains for Every Occasion
We understand that each individual has unique needs and tastes. That's why our selection of Broken Arrow cannabis products features a diverse array of strains, each with its distinct characteristics. From uplifting sativas for a burst of energy to calming indicas for relaxation, you'll find the perfect strain for any occasion.
Exclusive Hamiltons Bud and Bloom Products
At Hamiltons Bud and Bloom, we are dedicated to innovation and regularly develop new, exclusive cannabis products. Our line of proprietary Broken Arrow cannabis products includes specially-formulated blends, unique edibles, and potent concentrates. Be the first to try these extraordinary offerings and discover a whole new world of cannabis experiences.
Create a Desire for Our Broken Arrow Cannabis Products
Experience our elegant packaging, expert guidance, and education that sets our premium cannabis products apart, ensuring you'll want nothing less.
Premium Packaging and Presentation
We believe that our premium Broken Arrow cannabis products deserve equally impressive packaging. Our products come in elegant, eye-catching packaging that not only preserves their freshness and potency but also reflects their high-quality nature. This makes our products perfect for gifting or simply as a treat for yourself.
Expert Guidance and Education
Navigating the world of cannabis can be overwhelming, but worry not! Our team of knowledgeable professionals is here to help you make informed decisions about your Broken Arrow cannabis products. From assisting you in selecting the right strain to providing essential education on proper usage, we aim to make your cannabis journey as enjoyable and rewarding as possible.
Drive Action by Highlighting Our Unbeatable Advantages
Learn about our exceptional customer service, commitment to sustainability, competitive pricing, and established reputation that make Hamiltons Bud and Bloom the preferred choice for Broken Arrow cannabis products.
Exceptional Customer Service
At Hamiltons Bud and Bloom, customer satisfaction is our top priority. We strive to provide a seamless shopping experience, offering expert assistance, prompt response times, and reliable delivery options. Our goal is to make your journey with Broken Arrow cannabis products as hassle-free and enjoyable as possible.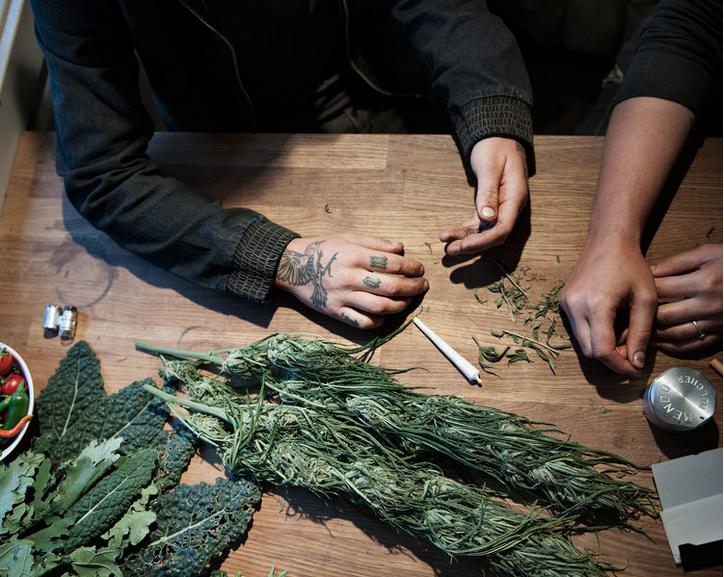 Commitment to Sustainability
As a responsible brand, we are dedicated to minimizing our impact on the environment. Our cultivation practices prioritize sustainability, and we use eco-friendly packaging materials for our Broken Arrow cannabis products. By choosing Hamiltons Bud and Bloom, you are not only enjoying premium cannabis products but also supporting a greener future.
Competitive Pricing and Exclusive Deals
We get it the significance of reasonableness without compromising on quality. That's why we offer competitive pricing on all our Broken Arrow cannabis products, ensuring you get the best value for your money. Additionally, we regularly feature exclusive deals and promotions, allowing you to enjoy our premium offerings at unbeatable prices.
A Trusted Name in the Cannabis Industry
Hamiltons Bud and Bloom has established itself as a leading brand in the cannabis industry, with a stellar reputation for quality, variety, and customer service. Our loyal customer base and numerous positive testimonials are a testament to our commitment to excellence. Choose Hamiltons Bud and Bloom for your Broken Arrow cannabis products and join our community of satisfied clients.
Elevate Your Cannabis Journey with Hamiltons Bud and Bloom
Hamiltons Bud and Bloom is your ultimate destination for the finest Broken Arrow cannabis products. Our exceptional quality, unrivaled variety, and commitment to customer satisfaction set us apart from the competition. Whether you're a first-time user or a seasoned connoisseur, our curated selection of strains, exclusive offerings, and expert guidance will elevate your cannabis experience.
Don't wait any longer – explore the world of Hamiltons Bud and Bloom's Broken Arrow cannabis products today. Your satisfaction is our success, and we look forward to serving you with the very best the cannabis world has to offer. Visit our website now and elevate your cannabis experience with our premium products.