Welcome to Hamiltons Bud and Bloom, your one-stop shop for premium marijuana edibles in Broken Arrow. We offer a wide variety of tasty and potent edibles to suit every taste and preference. Our mission is to provide you with a delightful and stress-free shopping experience, backed by our exceptional customer service. Start exploring our collection of high-quality marijuana edibles today!
Taste the Difference with Our Exquisite Edibles Range:
At Hamiltons Bud and Bloom, we pride ourselves on our diverse selection of marijuana edibles. Our offerings include:

THC and CBD-infused gummies: Our selection of gummies includes a variety of delicious flavors and potencies, making it easy for you to find the perfect balance between taste and effect. Choose from fruity, sour, or sweet options, available in various strengths to accommodate your desired experience.
Chocolate bars and truffles: Indulge in our assortment of chocolate-based edibles, crafted with high-quality ingredients for a smooth and satisfying experience. From dark chocolate to milk chocolate, and even vegan options, our chocolate bars and truffles are infused with precise doses of THC or CBD to ensure a consistent and enjoyable experience.
Hard candies and mints: For those who prefer a more discreet and portable option, our hard candies and mints are an excellent choice. These small, individually wrapped treats are easy to carry and provide a controlled dose of THC or CBD. They're perfect for on-the-go or for those looking for a refreshing and subtle way to consume cannabis.
Baked goods such as brownies and cookies: Satisfy your sweet tooth with our delicious baked goods, which combine the comforting flavors of your favorite desserts with the therapeutic benefits of cannabis. Our brownies and cookies are carefully infused with THC or CBD to deliver a consistent and potent experience, ensuring that you can enjoy a tasty treat while managing your dosage effectively.
Cannabis-infused beverages: Quench your thirst and elevate your experience with our range of cannabis-infused beverages. We offer a variety of options, including teas, coffees, sodas, and flavored waters, all infused with measured amounts of THC or CBD. These refreshing drinks provide a unique and convenient way to enjoy the benefits of cannabis without the need for smoking or vaping.
Streamlining Your Quest for the Ultimate Marijuana Edibles
Navigating the world of marijuana edibles can be overwhelming, with endless options and varying quality. At Hamiltons Bud and Bloom, we simplify the process by offering a carefully curated selection of top-rated marijuana edibles. Our products are sourced from trusted and reliable suppliers, ensuring you receive consistent potency and delicious taste in every bite.
The Distinct Qualities That Define Our Marijuana Edibles Collection
Diverse product range: We offer a wide variety of marijuana edibles, catering to every taste and dietary preference.
Lab-tested products: Our edibles are lab-tested to ensure accurate dosing and consistent quality.
Discreet packaging: Receive your order in discreet, unmarked packaging for your privacy.
Secure checkout: Shop with confidence using our secure online payment system.
Friendly customer support: Our knowledgeable team is available to answer your questions and provide personalized recommendations.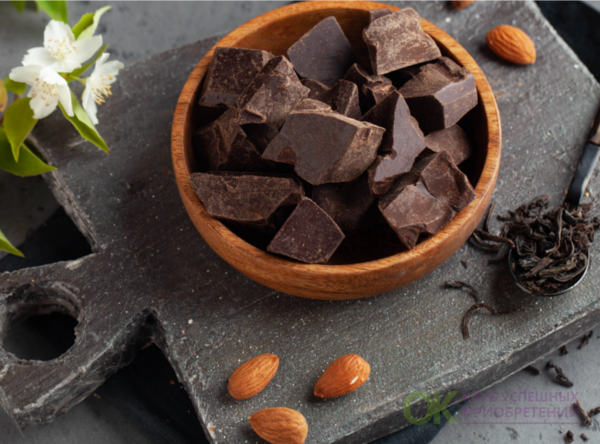 Seamless Shopping for Unforgettable Edible Experiences
Our easy-to-use website allows you to browse and purchase marijuana edibles in Broken Arrow with just a few clicks. Simply:
Visit our online shop
Explore our wide range of edibles
Fill the shopping cart with the stuff you want
Check out securely
Receive your order in discreet packaging
Excellence Guaranteed through Our Thorough Approach
At Hamiltons Bud and Bloom, we follow a rigorous process to ensure our customers receive only the highest quality marijuana edibles:
Product sourcing: We partner with reliable suppliers who prioritize quality and safety.
Lab testing: All products are tested for potency, purity, and consistency.
Curated selection: We carefully select the best products based on taste, potency, and customer feedback.
Ongoing quality control: We continuously monitor our suppliers and products to maintain our high standards.
Crafting the Perfect Cannabis Experience with Our Edibles
Our marijuana edibles are perfect for a variety of scenarios:
Enjoying a relaxing evening at home
Sharing with friends during social gatherings
Managing stress or anxiety
Alleviating pain or inflammation
Relish the Convenience and Quality of Hamiltons Bud and Bloom Edibles
Choosing Hamiltons Bud and Bloom for your marijuana edibles in Broken Arrow offers numerous benefits:
High-quality, lab-tested products
A wide selection of options
Discreet and secure shopping experience
Exceptional customer service
Convenient online ordering
Your Trusted Source for Unparalleled Edible Delights
Hamiltons Bud and Bloom is dedicated to providing the best marijuana edibles in Broken Arrow. Our commitment to quality, customer satisfaction, and convenience sets us apart from other retailers. Choose us for a seamless and enjoyable shopping experience, backed by a team of caring professionals who are passionate about helping you find the perfect marijuana edibles to meet your needs.
Elevate Your Cannabis Journey with Our Comprehensive Range
In addition to our wide range of marijuana edibles, Hamiltons Bud and Bloom also offers:
Premium flower strains: Explore our diverse collection of premium cannabis flower strains, featuring an assortment of popular and rare cultivars. We carefully select each strain for its unique aroma, flavor, and potency profile, ensuring that you can find the perfect flower to match your preferences and desired effects.
Concentrates and extracts: For those seeking a more potent cannabis experience, our selection of concentrates and extracts offers high-quality options, including shatter, wax, and live resin. These products are made using specialized extraction techniques to deliver the purest and most potent form of cannabis, providing a powerful and efficient way to consume your favorite plant.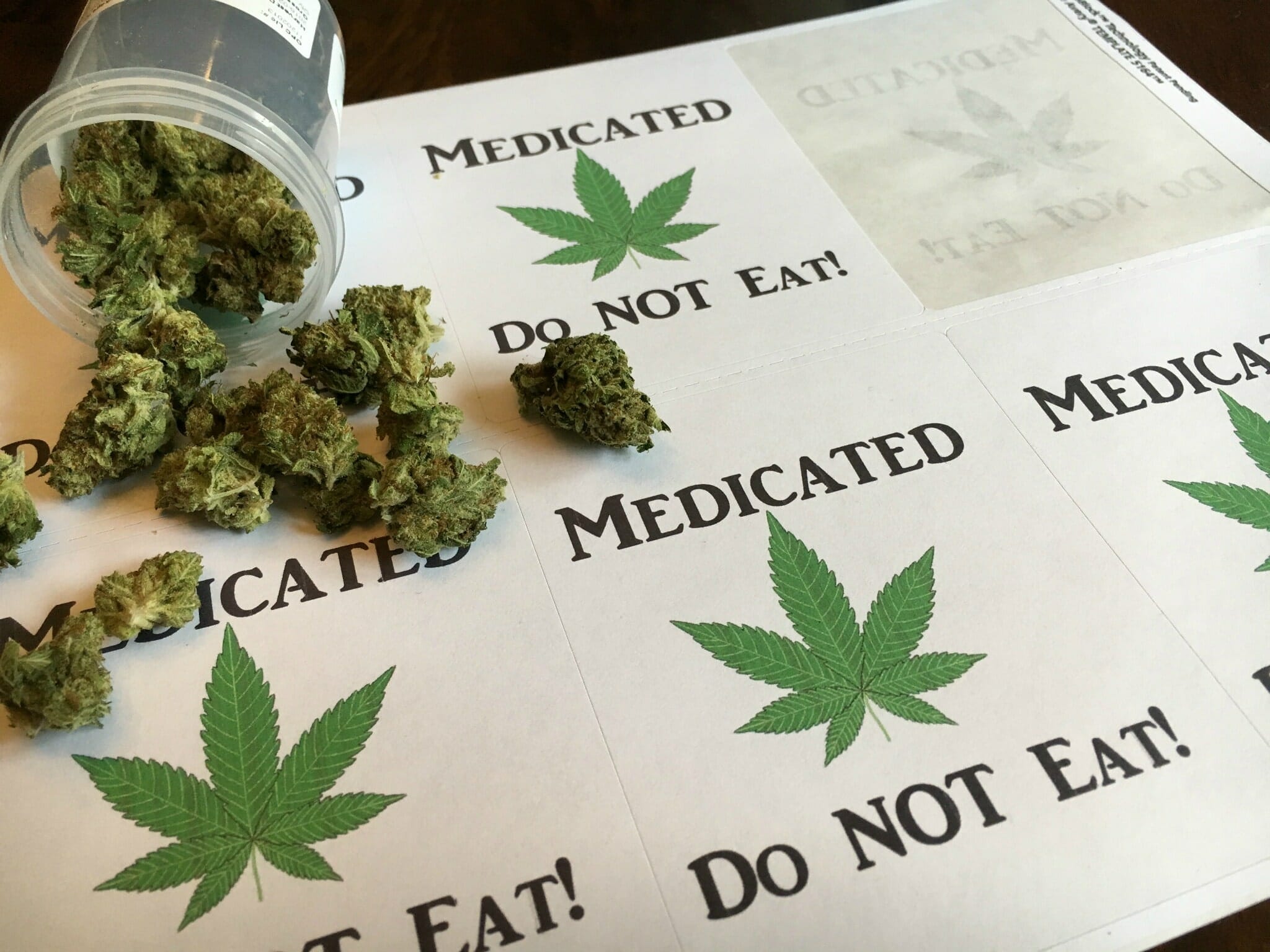 Pre-rolled joints: Enjoy the convenience and simplicity of our pre-rolled joints, crafted with care using our premium flower strains. Available in various sizes and potency levels, our pre-rolls are perfect for those who want a ready-to-smoke option without the hassle of rolling their own joints.
Topicals and tinctures: If you're seeking targeted relief or a non-psychoactive way to experience the benefits of cannabis, our topicals and tinctures may be the perfect solution. Our topical products include balms, lotions, and salves, infused with THC or CBD for localized relief from pain, inflammation, and skin conditions. Our tinctures, available in various potencies and formulations, offer a discreet and precise way to consume cannabis orally or sublingually.
CBD products: For those interested in the therapeutic benefits of cannabis without the psychoactive effects, we offer a range of CBD products, including edibles, oils, capsules, and topicals. Sourced from high-quality hemp plants, our CBD products are designed to promote relaxation, pain relief, and overall wellness without the intoxicating effects of THC.
Explore our full selection of cannabis products to elevate your overall experience.
Get in Touch with Our Experts for Personalized Recommendations
If you have any questions or need assistance with your order, our friendly customer support team is here to help. Reach out to us via phone, email, or our website's contact form. We're always happy to provide personalized recommendations, guide you through the ordering process, or address any concerns you may have.
Stay Connected and Inspired with Hamiltons Bud and Bloom Events and News
At Hamiltons Bud and Bloom, we are committed to supporting our local community and staying informed on the latest industry trends and regulations. We regularly participate in educational events, industry conferences, and community initiatives to ensure we remain at the forefront of the cannabis space in Broken Arrow. Join our mailing list or follow us on social media to stay updated on our latest news, promotions, and events.
Experience the difference of premium marijuana edibles in Broken Arrow with Hamiltons Bud and Bloom. Browse our carefully curated selection of delicious and potent cannabis-infused treats today, and enjoy a seamless and secure online shopping experience. Don't wait – start exploring our top-rated marijuana edibles now!