Welcome to Hamiltons Bud and Bloom, where we are dedicated to providing the best marijuana services to the people of Broken Arrow. Our mission is to elevate your cannabis experience, offering innovative solutions and high-quality products. With our expertise and commitment to excellence, we aim to positively impact the marijuana industry in Broken Arrow.
Our Impact on the Marijuana Industry in Broken Arrow
At Hamiltons Bud and Bloom, we have made it our mission to not only offer exceptional services and products but also to actively contribute to the growth and development of the marijuana industry in Broken Arrow. We believe that by fostering strong community ties and supporting local businesses, we can create a thriving cannabis culture that benefits everyone involved.

Community Involvement: Hamiltons Bud and Bloom is dedicated to giving back to the Broken Arrow community. We regularly participate in and sponsor local events, educational workshops, and charity initiatives that align with our values. By doing so, we aim to raise awareness about the benefits of marijuana and foster a sense of unity and understanding among community members.
Partnerships with Local Growers: We take pride in collaborating with local growers and producers to source the highest quality cannabis products for our customers. By fostering these partnerships, we not only support the local economy but also ensure the products we offer meet our rigorous quality standards. These strong relationships enable us to provide a diverse range of products while promoting sustainable and environmentally friendly practices within the industry.
Promoting Responsible Cannabis Use: At Hamiltons Bud and Bloom, we understand the importance of responsible cannabis use and are committed to educating our customers and the wider community about safe consumption practices. We provide a variety of educational resources, both online and in-store, to help consumers make informed decisions about their cannabis use. Additionally, we actively participate in public discussions and forums to advocate for responsible use and to address any concerns or misconceptions surrounding the marijuana industry.
Initiatives for Industry Growth: We continually seek opportunities to contribute to the overall growth of the marijuana industry in Broken Arrow. By investing in research and development, we strive to stay ahead of the curve when it comes to new products and technologies, ensuring our customers always have access to the latest innovations. Furthermore, we actively engage with industry stakeholders, regulators, and policymakers to help shape the future of the marijuana landscape in Broken Arrow, advocating for policies that support the growth and success of local businesses like ours.
Through our community involvement, partnerships with local growers, promotion of responsible cannabis use, and support for industry growth, Hamiltons Bud and Bloom is making a tangible, positive impact on the marijuana industry in Broken Arrow. We are proud of our accomplishments and remain dedicated to furthering our mission of elevating the cannabis experience for our customers and community.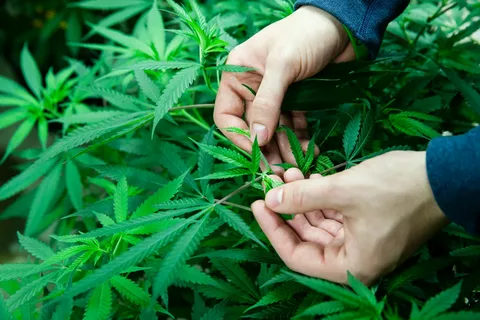 Overcoming Cannabis Industry Challenges
Hamiltons Bud and Bloom is here to address the challenges faced by consumers in the marijuana industry in Broken Arrow. We understand the importance of accessibility, variety, and quality when it comes to marijuana products. That's why we have streamlined the shopping process and invested in top-tier cannabis offerings to ensure customer satisfaction.
Unveiling Our Distinctive Attributes
Hamiltons Bud and Bloom is proud to offer:
An easy-to-use website for online buying
A diverse range of marijuana products, including flowers, edibles, and concentrates
Professional and knowledgeable staff to assist with your inquiries
All packages are packaged securely and discretely
Simplifying Your Cannabis Journey
To experience the Hamiltons Bud and Bloom difference, simply:
Browse our extensive online catalog
Add desired products to your cart
Complete the secure checkout process
Receive your products through our discreet delivery service
Our Dedication to Excellence and Innovation
Hamiltons Bud and Bloom is dedicated to providing only the best marijuana products to our clients in Broken Arrow. Our process includes:
Rigorous product selection, ensuring we only stock high-quality items
Constant research and development to stay ahead in the marijuana industry
Collaboration with top marijuana producers and brands
Regular staff training to maintain expertise in the industry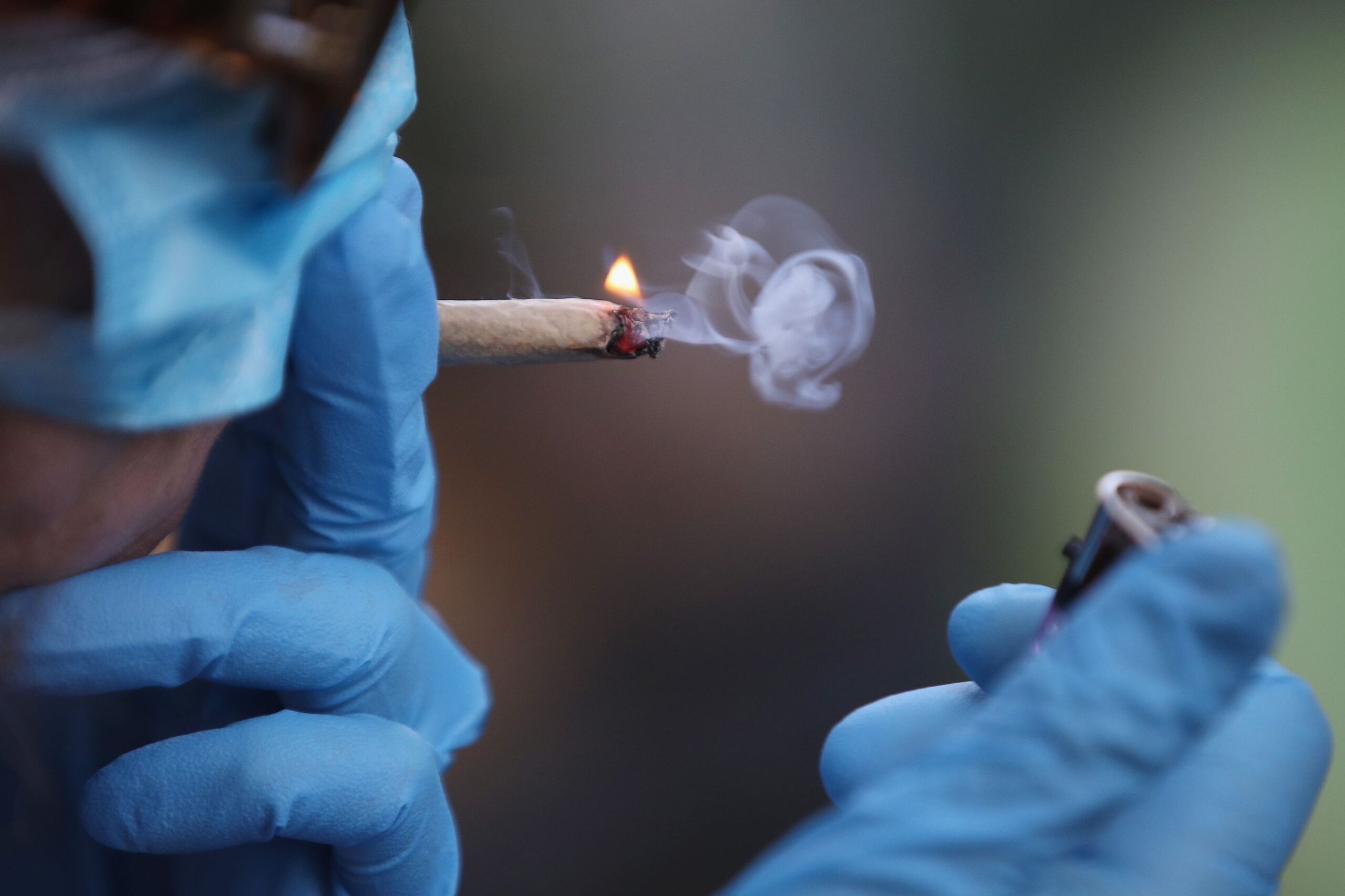 Versatile Solutions for Every Cannabis Enthusiast
Hamiltons Bud and Bloom caters to a variety of marijuana use cases, including:
Medical marijuana patients seeking effective symptom relief
Recreational users looking for premium cannabis products
First-time users requiring guidance and advice
Businesses in need of wholesale marijuana solutions
Unlock the Perks of Choosing Hamiltons Bud and Bloom
By choosing Hamiltons Bud and Bloom, you can expect:
A hassle-free marijuana shopping experience
Accessibility to a wide variety of high-quality items
Expert advice and guidance from our professional staff
Prompt and discreet delivery service
Stand by Our Unparalleled Commitment
Hamiltons Bud and Bloom stands out in the marijuana industry in Broken Arrow due to our:
Unwavering commitment to quality
Focus on customer satisfaction
Wide range of innovative solutions and services
An extensive variety of creative options and services are available
Complementary Offerings for a Holistic Experience
Hamiltons Bud and Bloom is proud to offer additional services, including:
Marijuana Accessories and Merchandise: Our selection of accessories and merchandise ensures that you have everything you need to enhance your cannabis experience. We offer a wide range of high-quality products, including vaporizers, pipes, rolling papers, grinders, storage solutions, and more. Our merchandise selection also includes apparel and lifestyle items that allow you to showcase your love for cannabis culture in style. By offering these products, we aim to be your one-stop-shop for all your marijuana needs.
Educational Resources for Cannabis Enthusiasts: We believe that knowledge is power, and we are committed to empowering our customers through education. Our team regularly creates and curates informative content, such as blog articles, videos, and guides, to help you better understand the nuances of the marijuana industry, including topics like product types, consumption methods, and the latest research. By providing these educational resources, we aim to foster a well-informed community of cannabis enthusiasts who can make the most of their marijuana experience.
Special Promotions and Discounts for Loyal Customers: At Hamiltons Bud and Bloom, we appreciate and value the loyalty of our customers. To show our gratitude, we regularly offer special promotions and discounts on our products and services. By signing up for our newsletter or following us on social media, you can stay up-to-date with the latest deals and promotions, ensuring that you always get the best value for your money. These offers not only help you save on your purchases but also allow us to strengthen our relationship with our valued customers.
Gift Cards for Your Friends and Family: We understand that the joy of discovering exceptional marijuana products and services is something you may want to share with your loved ones. That's why we offer Hamiltons Bud and Bloom gift cards, perfect for any occasion, from birthdays to holidays. These gift cards provide a convenient and thoughtful way to introduce your friends and family to our wide range of products and services, allowing them to explore the world of cannabis at their own pace and in their own way.
Connect with Our Passionate Team
If you have any questions or need assistance with our services that have an impact on marijuana industry in Broken Arrow, don't hesitate to reach out to our friendly and knowledgeable team. You can contact us through:
Filling our contact form on the contact us page which is on our website
Email at

[email protected]

Phone at (918) 994-7794
In-person at our retail location
We're here to help and ensure your experience with Hamiltons Bud and Bloom is exceptional.
Nurturing a Responsible and Inclusive Cannabis Community
At Hamiltons Bud and Bloom, we are committed to the ongoing development and growth of the marijuana industry in Broken Arrow. We actively participate in community events, educational seminars, and local initiatives to raise awareness about the benefits of marijuana and promote responsible use. Together, we can make a positive impact on our community and the cannabis landscape.
Experience the difference with Hamiltons Bud and Bloom today and revolutionize your marijuana experience in Broken Arrow!