Experience the ultimate relief from chronic pain and various health issues with Hamiltons Bud and Bloom, the leading provider of high-quality medical marijuana Broken Arrow. Our top-notch products, dedicated customer service, and unwavering commitment to health and wellness make us the number one choice for medical marijuana patients in the area. Join the community of satisfied patients and unlock the healing power of medical marijuana today.
Beginner's Guide to Medical Marijuana:
If you are new to medical marijuana, it's natural to have questions and concerns. Hamiltons Bud and Bloom is here to support you every step of the way, ensuring a safe and effective experience.
To get started, here are some helpful tips for first-time medical marijuana users:

Start with a low dose: It's always best to start with a lower dose and gradually increase it as needed to avoid any unwanted side effects. Our knowledgeable staff can help you determine an appropriate starting dose based on your specific needs and condition.
Choose the right consumption method: Medical marijuana can be consumed in various ways, including smoking, vaporizing, ingesting edibles, and applying topicals. We can help you find the method that best suits your preferences and treatment goals.
Monitor your progress: Keep track of your symptoms and how they change over time. This information can be invaluable in helping you and our team make any necessary adjustments to your treatment plan.
Be patient: It may take some time to find the right product, dosage, and consumption method that works best for you. Stay positive even if you don't witness instantaneous outcomes. Medical marijuana therapy often involves a process of trial and error, and our team will be with you every step of the way to ensure you achieve the best possible outcome.
Educate yourself: Take advantage of the educational resources available at Hamiltons Bud and Bloom, both online and in our store. Learning about medical marijuana Broken Arrow, its benefits, and how it works can help you make informed decisions and feel more confident in your treatment journey.
Talk to your healthcare provider: Keep an open line of communication with your healthcare provider about your medical marijuana use. They can help monitor your progress, provide additional guidance, and ensure that your treatment plan is working effectively alongside any other medications or therapies you may be receiving.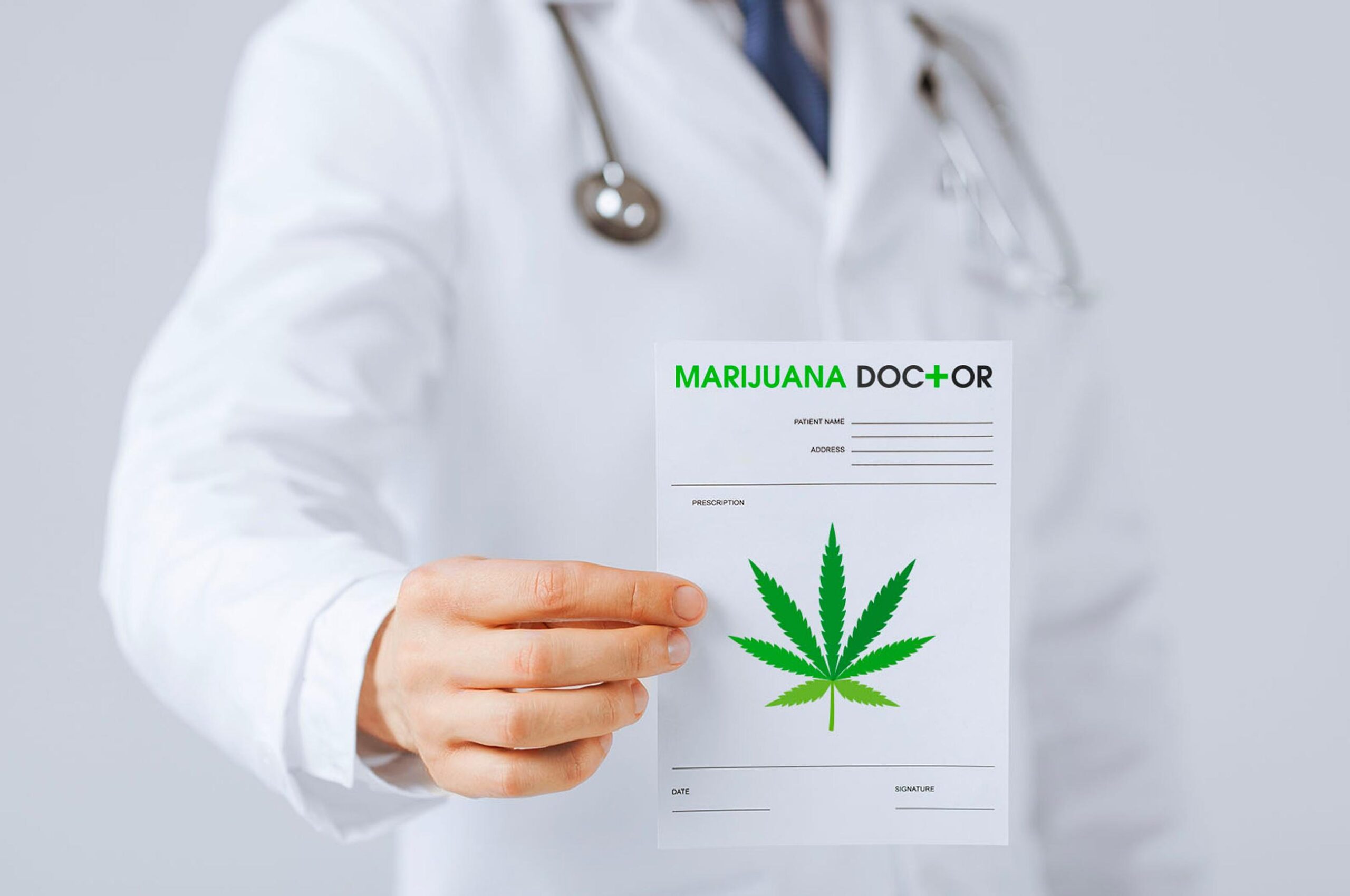 Unleash the Power of Medical Marijuana for Holistic Health and Wellbeing
Medical marijuana has been recognized for its numerous therapeutic benefits, which include alleviating pain, reducing inflammation, and managing symptoms of various medical conditions. At Hamiltons Bud and Bloom, we strive to provide our customers with the highest quality medical marijuana products to help them achieve the relief they need. Our medical marijuana Broken Arrow collection includes:
Hamiltons Bud and Bloom – A Brand You Can Trust
Hamiltons Bud and Bloom is a trusted brand that has built a reputation for providing premium quality medical marijuana products in Broken Arrow. Our commitment to excellence has led us to create a diverse range of products that cater to the unique needs of our customers. We take pride in offering an extensive selection of strains, edibles, topicals, and concentrates, all designed to deliver the therapeutic benefits of medical marijuana without compromising on quality.
Here are some reasons why you should choose Hamiltons Bud and Bloom for your medical marijuana needs:
Quality Products: We source our medical marijuana Broken Arrow from reputable growers who share our passion for quality and consistency. Our products are rigorously tested to ensure that they meet the highest standards of purity and potency.
Expert Staff: Our team of knowledgeable professionals is dedicated to providing personalized guidance and support to help you make informed decisions about your medical marijuana treatment.
Educational Resources: We believe in empowering our customers with accurate information about medical marijuana and its benefits. That's why we offer a wealth of educational resources to help you make the most of your treatment.
Customer-Centric Approach: At Hamiltons Bud and Bloom, we put our customers first. We strive to create a welcoming environment where you can feel comfortable discussing your medical marijuana needs and finding the right products for your unique situation.
Discover Our High-Quality Medical Marijuana Selection:
Explore our comprehensive collection of medical marijuana products, carefully curated to address the diverse needs of our patients. Our variety of Medical marijuana Broken Arrow products includes: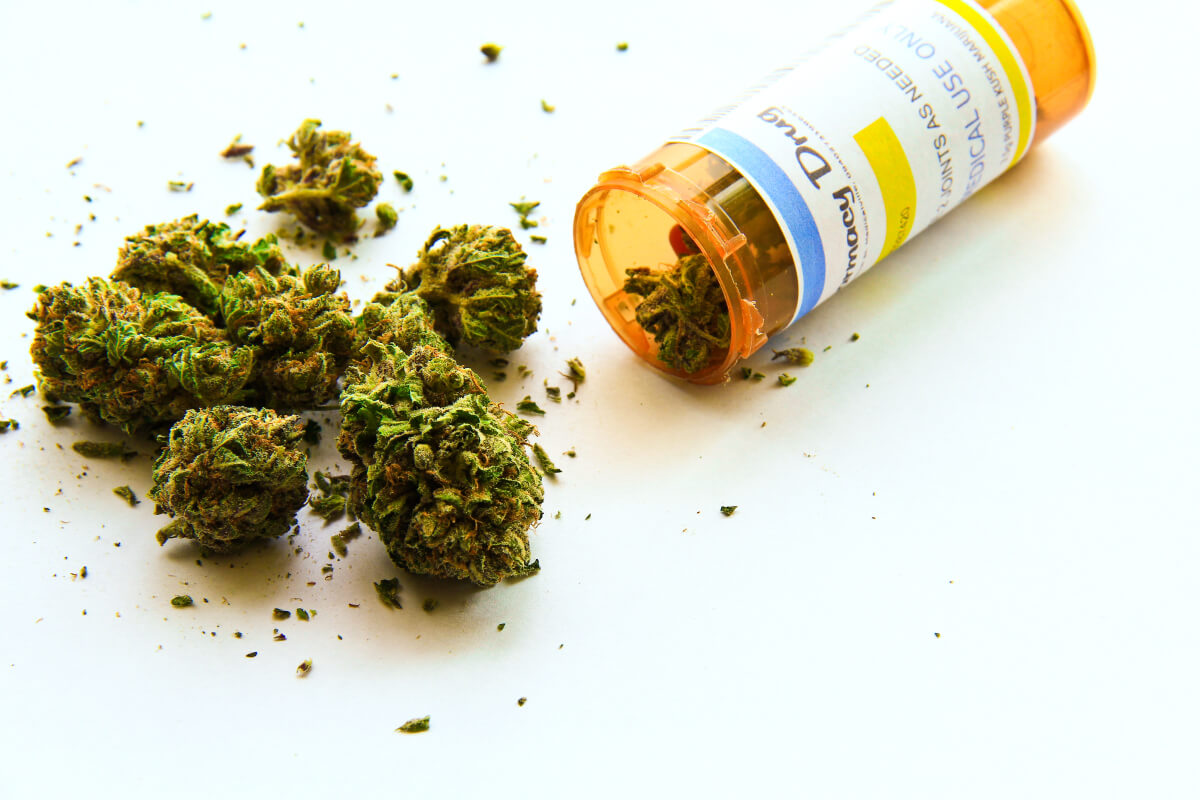 Flower: Choose from an array of strains such as Indica, Sativa, and Hybrid options, tailored to achieve the ideal balance of effects for your specific needs.
Edibles: Savor our assortment of delicious, discreet, and potent medical marijuana-infused treats, including gummies, chocolates, baked goods, and more.
Concentrates: Discover the power and purity of our top-tier concentrates, available in various forms like shatter, wax, oil, and live resin.
Topicals: Alleviate localized pain and inflammation using our soothing and effective topical solutions, featuring creams, balms, lotions, and patches.
Tinctures: Experience the versatility of our medical marijuana Broken Arrow tinctures, which can be taken sublingually or mixed into your favorite beverages for effortless dosing.
Capsules: Benefit from the convenience and precise dosing of our medical marijuana capsules, available in a range of formulations to suit your needs.
Transdermal Patches: Enjoy the sustained release of medical marijuana with our transdermal patches, designed to provide long-lasting relief.
Bulk Flower: Stock up on your favorite medical marijuana strains with our bulk flower options, providing an economical solution for regular users.
Non-THC Products: Explore our selection of non-THC products, designed for those seeking the benefits of medical marijuana without the psychoactive effects.
Infused Prerolls: Save time and effort with our infused prerolls, expertly crafted with premium medical marijuana strains and concentrates for enhanced potency and convenience.
Tailored Treatment Plans:
At Hamiltons Bud and Bloom, we understand that every patient's medical condition, preferences, and lifestyle are unique, and therefore require a personalized approach to medical marijuana therapy. Our dedicated team of professionals works closely with you to develop tailored treatment plans that take into account your specific needs, goals, and medical history.
We begin by conducting a thorough assessment to understand the nature of your condition, the severity of your symptoms, and any previous treatments you have tried. This information helps us identify the most suitable medical marijuana Broken Arrow products, dosages, and consumption methods for your individual needs.
Our experts will then guide you through the process of selecting the right strains, edibles, topicals, or other products that align with your treatment goals. We also closely monitor your progress and make adjustments as necessary to ensure you experience optimal results.
By focusing on personalized treatment plans, Hamiltons Bud and Bloom ensures that you receive the maximum benefits from your medical marijuana therapy, helping you achieve the relief and improved quality of life you deserve.
The Latest Innovations in Medical Marijuana:
Hamiltons Bud and Bloom is committed to staying at the forefront of the Medical marijuana Broken Arrow industry by continuously researching, innovating, and incorporating the latest techniques and products into our offerings. We believe that our customers deserve access to the most advanced treatments available, and we strive to deliver just that.
Our product range is constantly evolving to include the latest formulations, extraction methods, and consumption technologies, ensuring that you receive the most effective and cutting-edge medical marijuana solutions on the market. We also collaborate with researchers and industry experts to stay informed about emerging trends and breakthroughs in medical marijuana research, allowing us to develop new products that address a broader range of medical conditions and symptoms.
How to Become a Medical Marijuana Patient in Broken Arrow
If you're ready to experience the benefits of medical marijuana, follow these simple steps to become a registered patient in Broken Arrow:
Consult with a Qualified Physician: Schedule an appointment with a physician registered with the Oklahoma Medical Marijuana Authority (OMMA) to discuss your medical condition and determine if medical marijuana is a suitable treatment option for you.
Apply for a Medical Marijuana Patient License: Complete the online application through the OMMA portal, providing the necessary documentation, including a recommendation from your physician.
Receive Your Medical Marijuana Patient License: Once your application has been approved, you will receive your medical marijuana patient license, allowing you to purchase and use medical marijuana legally in the state of Oklahoma.
Embark on Your Journey to Holistic Health with Hamiltons Bud and Bloom:
It's time to reclaim your well-being and embrace the transformative power of medical marijuana. At Hamiltons Bud and Bloom, we're dedicated to providing premium medical marijuana products, personalized treatment plans, and unwavering support throughout your journey. Our team of compassionate professionals is here to guide you every step of the way, ensuring a tailored and effective experience to enhance your quality of life.
No longer allow pain and discomfort to hinder your progress. Visit our page of Medical marijuana Broken Arrow to explore our diverse range of products and learn how medical marijuana can make a difference in your life. Feel free to reach out to our knowledgeable staff for personalized guidance and support, helping you find the right products to suit your unique needs.
Take the first step towards a healthier, more balanced life today with Hamiltons Bud and Bloom as your trusted partner. Together, let's unlock the healing potential of medical marijuana and celebrate the renewed vitality that awaits you.