Are you ready to explore the world of Recreational marijuana Broken Arrow? At Hamiltons Bud and Bloom, we pride ourselves on offering an exceptional selection of high-quality cannabis products that cater to both seasoned connoisseurs and curious newcomers. Our friendly, knowledgeable staff are here to guide you through our extensive range, ensuring you find the perfect product to suit your needs and preferences.
Discover the Ultimate Assortment of High-Quality Cannabis Products
When it comes to finding the most exceptional recreational marijuana Broken Arrow has available, there's no need to search any further than Hamiltons Bud and Bloom. Our dedication to curating an unparalleled selection of top-notch cannabis products ensures that every customer will find something to suit their taste and preferences. With our high standards for purity, potency, and safety, you can trust that each product we offer has been carefully chosen for its outstanding quality.

Premium Flowers and Strains
At Hamiltons Bud and Bloom, we pride ourselves on offering an extensive range of premium cannabis flowers, featuring both classic and latest strains, and most sought-after cultivars. Our diverse selection includes Indica, Sativa, and Hybrid varieties, catering to a wide array of desired effects and experiences. Each batch is rigorously tested for quality, potency, and terpene profiles, ensuring you receive only the finest buds every time.
Expertly Crafted Pre-Rolls
For those who appreciate the convenience and ease of use, we also offer an impressive assortment of expertly crafted pre-rolls which is accessible on our Recreational marijuana Broken Arrow page. Made with our premium cannabis flower and rolled to perfection, our pre-rolls provide a hassle-free smoking experience without compromising on quality. Choose from a variety of strains and sizes to find the perfect pre-roll to suit your needs.
Delicious and Potent Edibles
Indulge your taste buds with our mouthwatering selection of cannabis-infused edibles. From delectable chocolates and gummies to savory snacks and beverages, our edibles are crafted with care, ensuring consistent dosing and delicious flavors. Whether you're seeking a discreet and convenient way to enjoy cannabis or looking to expand your horizons, our edibles offer something for everyone.
Powerful Concentrates and Extracts
For those in search of a more potent cannabis experience, our collection of concentrates and extracts delivers unrivaled intensity and purity. Sourced from top producers in the industry, our concentrates include shatter, wax, live resin, and more. Ideal for dabbing, vaping, or enhancing your favorite flower, our concentrates provide a powerful, fast-acting experience for seasoned users and connoisseurs alike.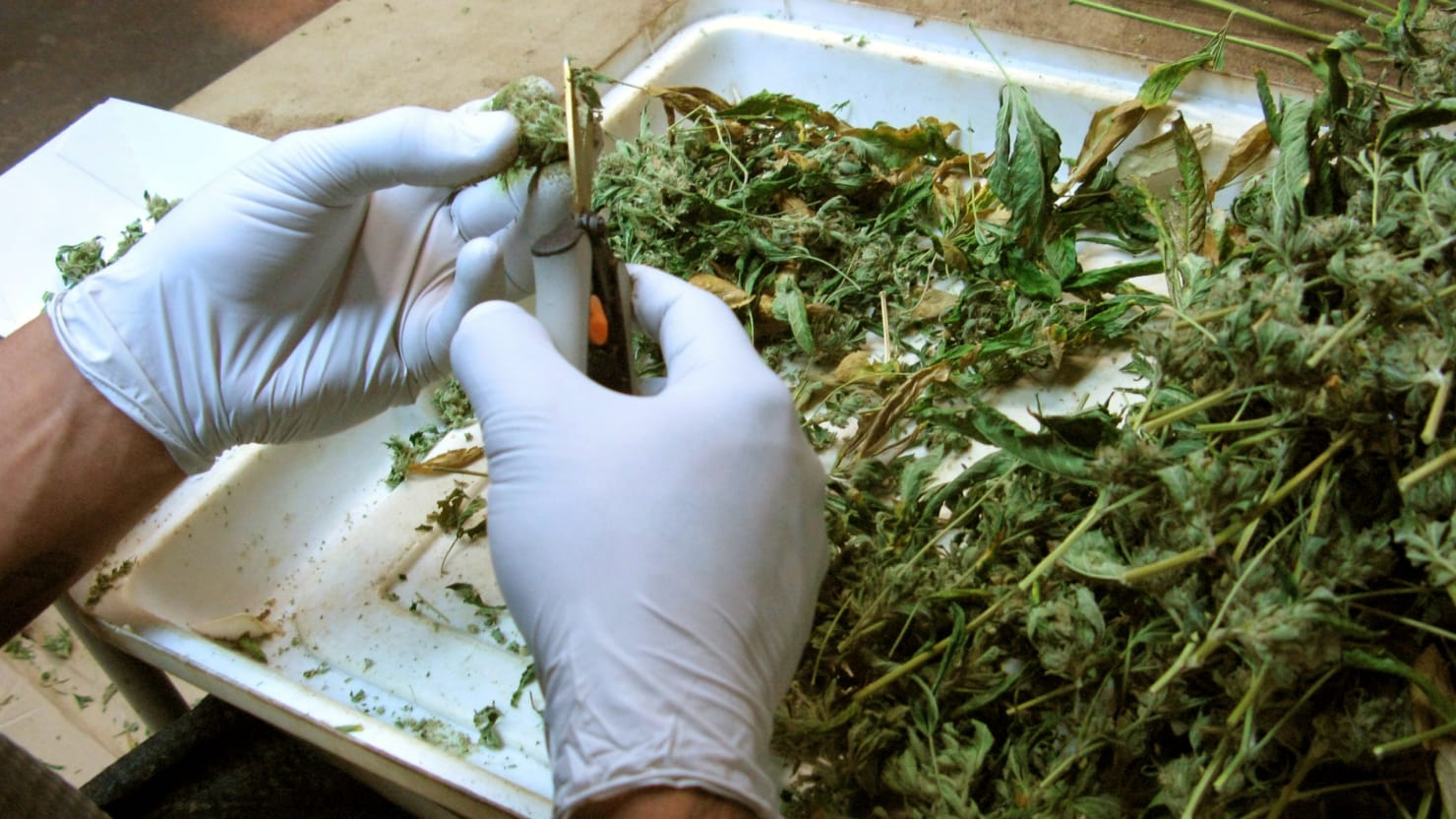 Experience the Hamiltons Bud and Bloom Difference
With our unwavering commitment to quality, exceptional customer service, with exclusive deals, promotions, daily specials, happy hour deals and unparalleled selection of premium recreational marijuana products, Hamiltons Bud and Bloom is your go-to destination for all your cannabis needs in Broken Arrow. Visit our recreational marijuana Broken Arrow page online today, and let us help you elevate your cannabis experience to new heights.
Exceptional Customer Service and Expert Guidance
At Hamiltons Bud and Bloom, we understand that navigating the world of recreational marijuana can be a daunting experience, especially for those new to the scene. That's why we've made it our mission to provide every customer with personalized, expert guidance to help you find the product that's just right for you.
Friendly, Knowledgeable Staff
Our team of passionate cannabis enthusiasts is always on hand to answer your questions and offer recommendations based on your preferences and desired effects. Whether you're a seasoned user looking for the latest strains or a newcomer seeking guidance on the best products for relaxation or creativity, our staff is here to help.
Comprehensive Cannabis Education
In addition to our attentive customer service, we also believe in the importance of empowering our customers with knowledge about the products we offer. Our staff is trained to provide accurate, up-to-date information on the various strains, consumption methods, and potential effects of each product, ensuring that you feel confident and informed in your choices.
Exclusive Deals and Promotions
As a premier destination for recreational marijuana Broken Arrow, we believe in rewarding our loyal customers with exclusive deals and promotions. By joining our Hamiltons Bud and Bloom Loyalty Program, you'll gain access to members-only discounts, special offers, and early access to new products and events.
Daily Specials and Happy Hour Deals
We're constantly updating our deals and discounts to keep things fresh and exciting for our customers. From daily specials to unbeatable happy hour pricing, there's always an opportunity to save on your favorite products at Hamiltons Bud and Bloom.
Visit Hamiltons Bud and Bloom Today
Ready to discover the best recreational marijuana Broken Arrow has to offer? Visit Hamiltons Bud and Bloom today and let our friendly, knowledgeable staff guide you through our extensive selection of premium cannabis products. Whether you're seeking potent flower, delicious edibles, or powerful concentrates, we've got you covered.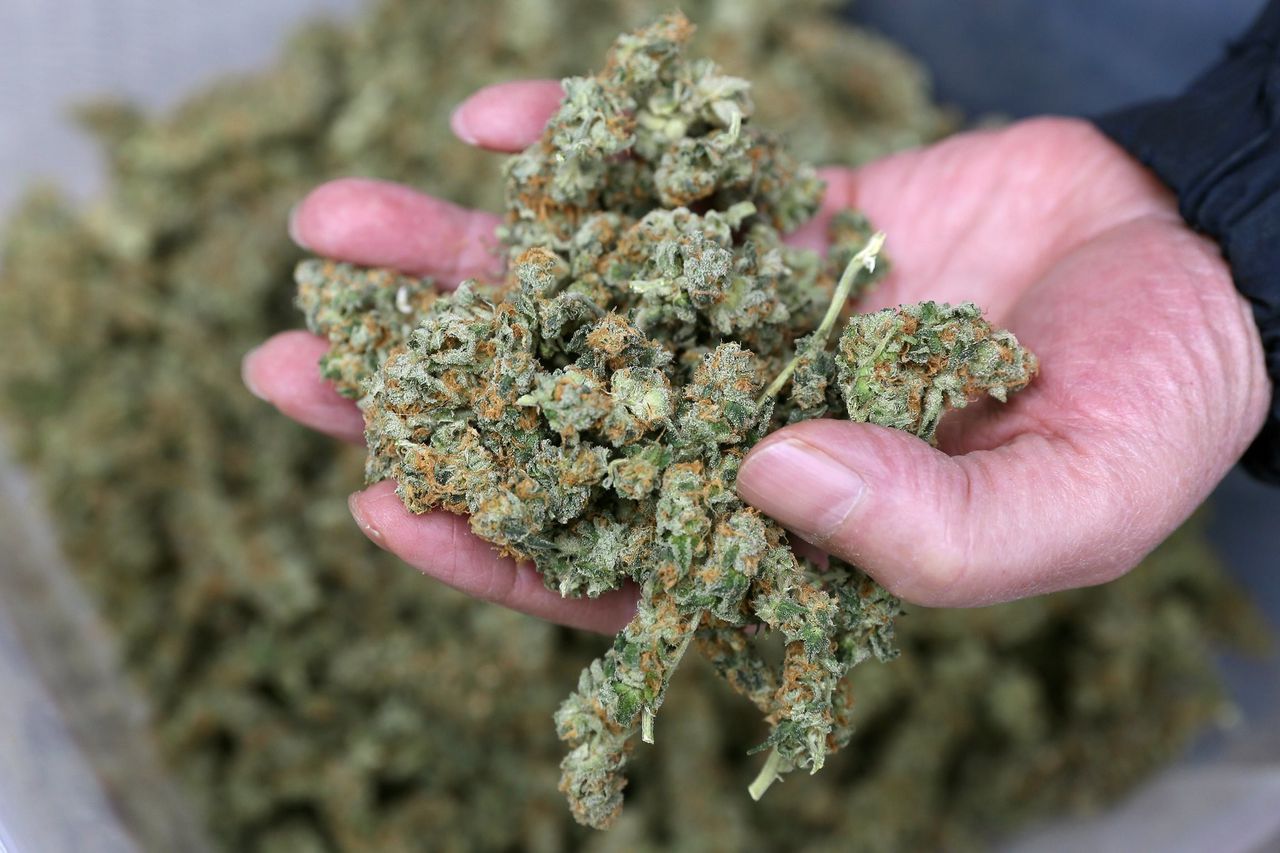 Convenient Store Location and Hours
Our store is conveniently located at 1350 E Kenosha St, Broken Arrow, OK 74012, making it easy for you to drop by and explore our selection of recreational marijuana products. We're open 7 days a week, with extended evening hours to accommodate your busy schedule.
Online Shopping and Curbside Pickup
Don't like to drive but want all the things to be done from home? Then, browse our full selection of recreational marijuana Broken Arrow products on our website and place your order for convenient curbside pickup. With our user-friendly online platform and secure payment options, it's never been easier to shop for your favorite cannabis products at Hamiltons Bud and Bloom.
Never Miss a Single News or Update
Don't miss out on the latest product releases, events, and promotions at Hamiltons Bud and Bloom. Be sure to follow us on social media and sign up for our newsletter to stay in the loop on all things cannabis in Broken Arrow.
Join the Hamiltons Bud and Bloom Family
Click at our page: Recreational marijuana Broken Arrow to explore our selection of top-quality cannabis products, join our Loyalty Program, and stay up-to-date on our latest deals and promotions. Experience the difference that sets Hamiltons Bud and Bloom apart from the rest – we can't wait to welcome you to our family of satisfied customers.